Circle Line 101 New York Sights Map Illustration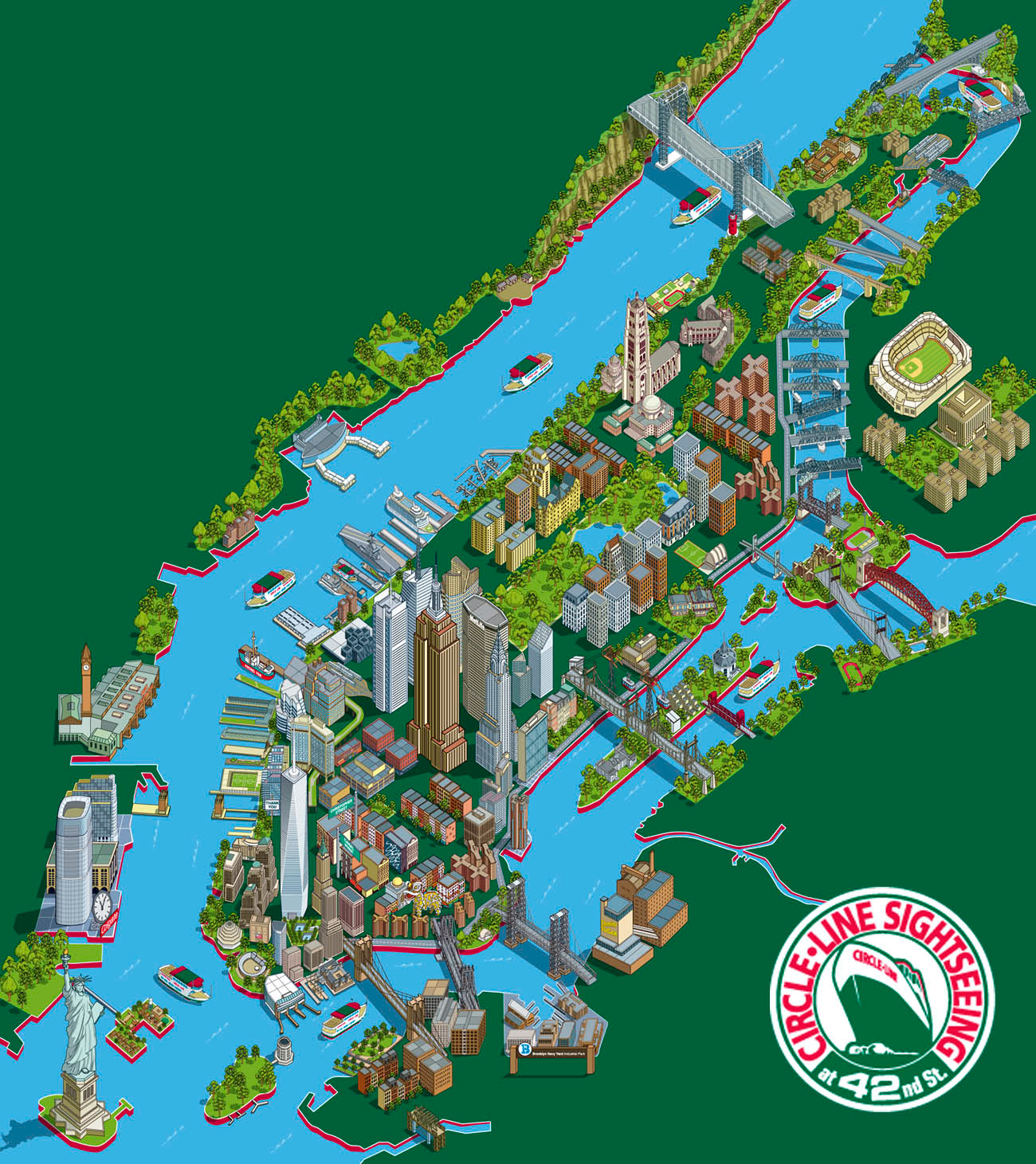 Rod Hunt

illustrated the 101 New York Sights map for Circle Line Sightseeing Cruises. The print version is available in tourist information centres & hotels throughout New York, as well used as interactive version online . 

Only Circle Line Sightseeing Cruises brings you over 101 sights on its word famous, full island circumnavigation of Manhattan. Unlimited views of the greatest skyline in the world include the Empire State Building, the Statue of Liberty, more than 23 bridges, the new World Trade Center and all the other fantastic buildings, monuments, neighborhoods and attractions that make New York the most amazing city on earth.