FirstBank Capture The Cube. Advertising Campaign Map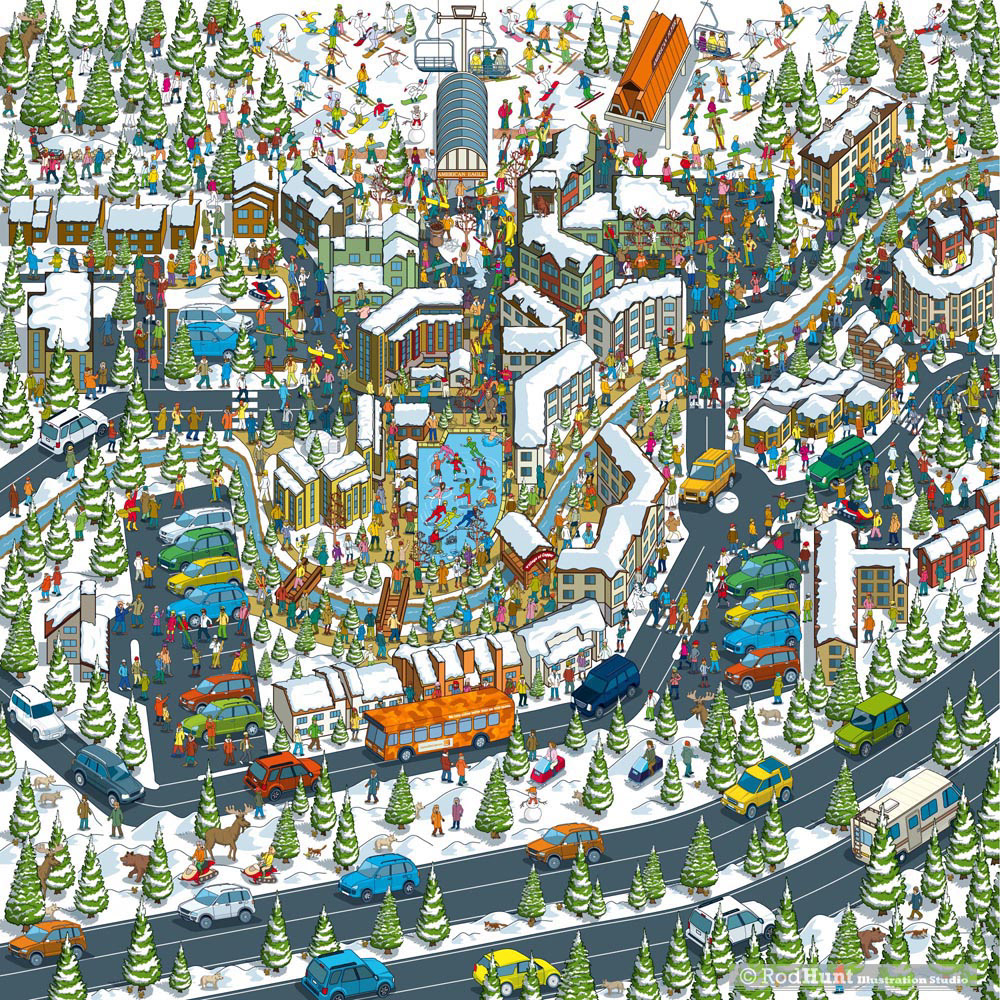 Rod Hunt was commissioned by TDA Boulder to illustrate an expansive and accurate map of the Copper Mountain Resort in Colorado for FirstBank's 'Capture the Cube' promotion. Using the map on the Capture the Cube website or Instagram, and the clues from the FirstBank Instagram during the promotion you can search for ninty-nine orange FirstBank Cubes hidden in various locations across the mountain.
Finding the hidden object or character that matches the clue shows where on the mountain the real cube has been hidden. Then by using the Cube Finder app the compass will point the user in the direction of the hidden cube. Once a cube has been found the winner can then claim their free snowboard or skis at the FirstBank tent in the Village Center.