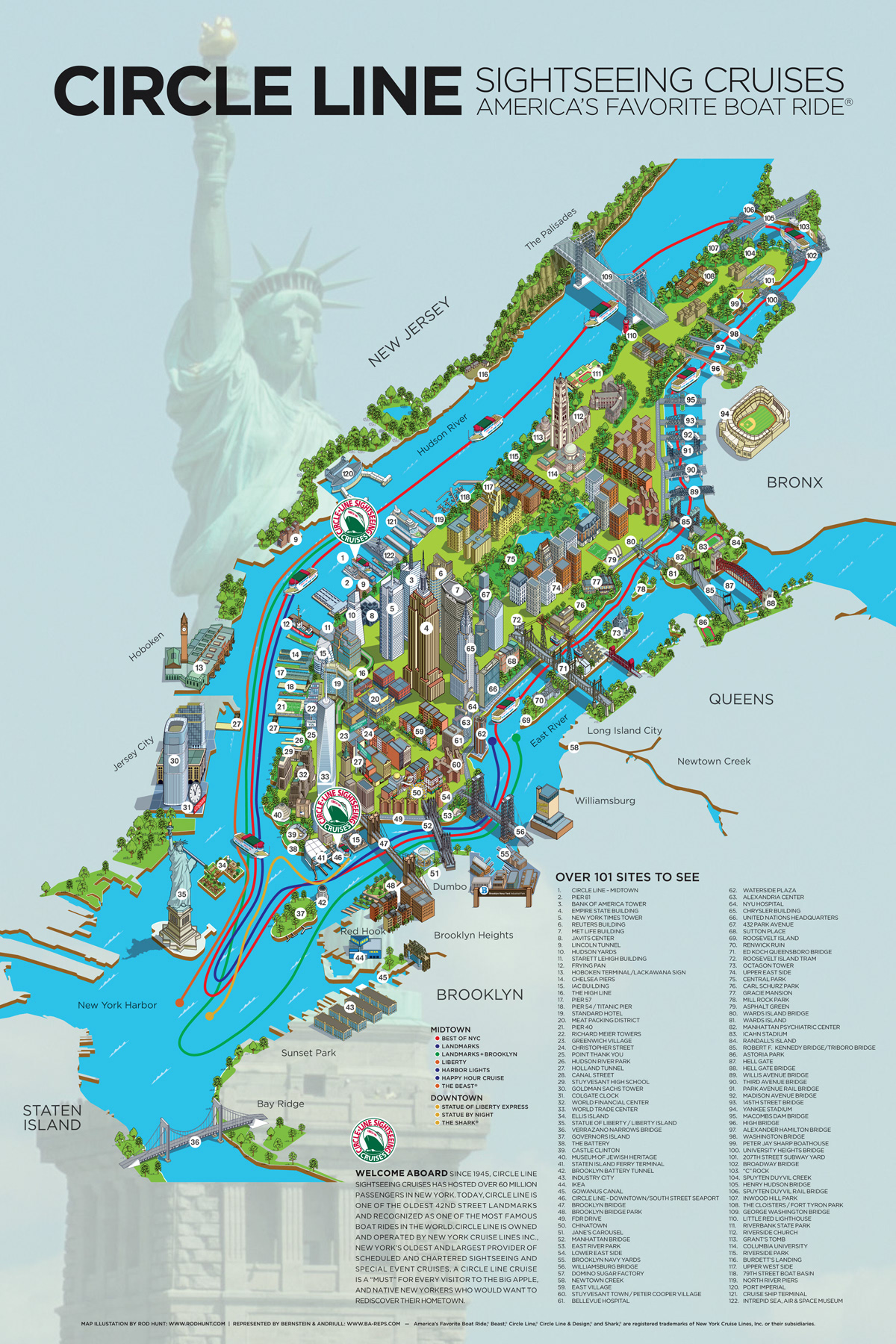 Rod Hunt was commissioned to create a new version of his 101 New York Sights map for Circle Line Sightseeing Cruises.  The aim was to give the map a fresher, brighter feel as well as updating the illustration with the latest changes to the New York skyline.

Welcome aboard. Since 1945, Circle Line Sightseeing Cruises has hosted over 60 million Passengers in New York. Today, circle line is one of the oldest 42nd street landmarks and recognized as one of the most famous boat rides in the world. Circle Line is owned and operated by New York Cruise Lines Inc., New York's oldest and largest provider of scheduled and chartered sightseeing and special event cruises, a Circle Line Cruise is a "must" for every visitor to the big apple, and native new yorkers who would want to rediscover their hometown.

Only Circle Line Sightseeing Cruises brings you over 101 sights on its word famous, full island circumnavigation of Manhattan. Unlimited views of the greatest skyline in the world include the Empire State Building, the Statue of Liberty, more than 23 bridges, the new World Trade Center and all the other fantastic buildings, monuments, neighborhoods and attractions that make New York the most amazing city on earth.