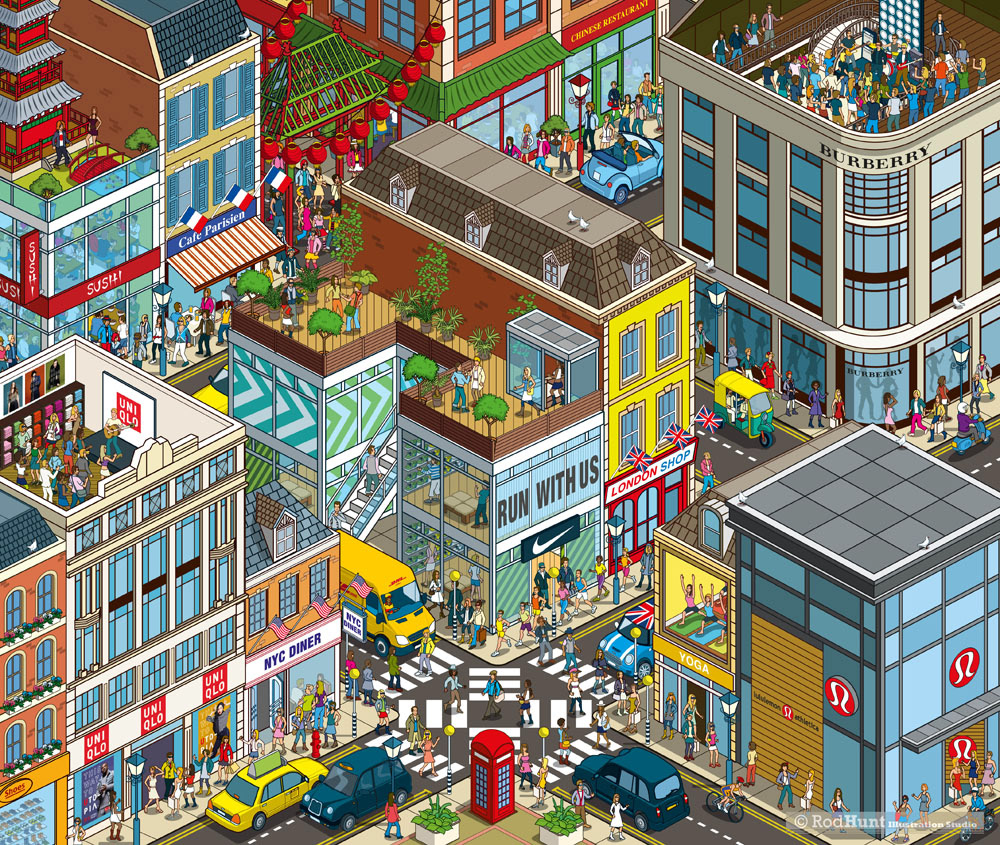 The Business of Fashion commissioned Rod Hunt to illustrate the cover for their Company Culture Guide 2016 and the article Going GLocal.
The Company Culture Guide showcased companies redefining what it means to work in fashion, including Christian Dior Couture, Gucci, H&M, MatchesFashion.com, The Communications Store and Zalando.
Going Glocal explored how global retailers Nike, UNIQLO, Lululemon Athletica and Burberry are building local connections with cultural communities around the world.
The Business of Fashion has gained a global following as an essential daily resource for fashion creatives, executives and entrepreneurs in over 200 countries. It is frequently described as "indispensable," "required reading" and "an addiction."