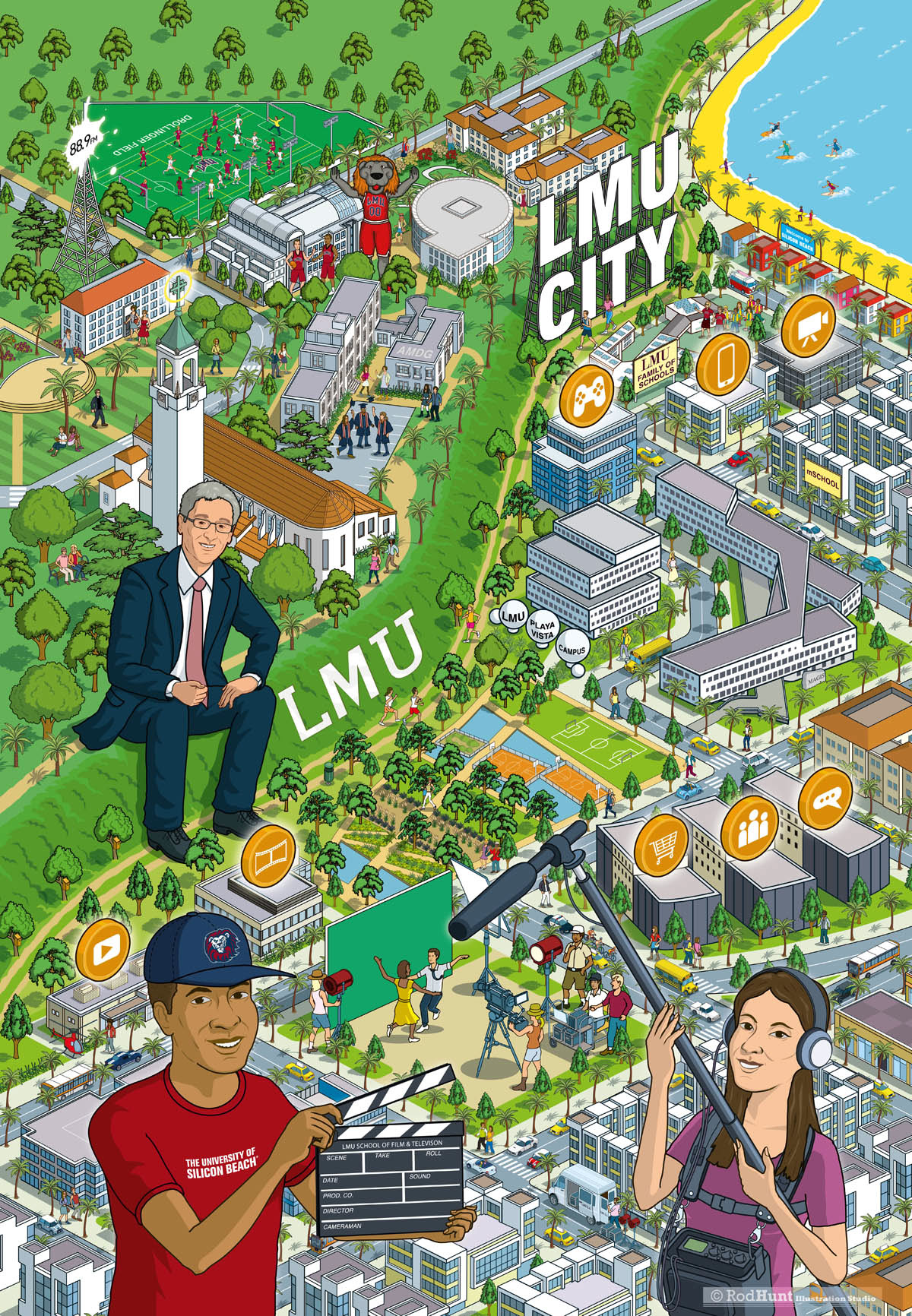 Rod Hunt was commissioned by DJ Stout at Pentagram to illustrate 'LMU City, The University of Silicon Beach' the key part of Loyola Marymount University's awareness campaign for their new LMU Playa Vista Campus, opening Fall 2018 in the heart of Los Angels's Silicon Beach. 
The aim was to visualise the Silicon Beach/Playa Vista/westside Los Angeles neighbourhoods as "LMU City", putting LMU at the centre of the bourgeoning Silicon Beach community. Roughly a mile from the main campus, it is LMU's first "satellite location" since Loyola Law School opened its doors downtown in 1980. The university is primarily moving its graduate film and television programs, ranked among the highest in the nation (#6), into the new PV campus.
The new building, called 'The Brickyard', is in the heart of Silicon Beach's bustling tech and creative hub, alongside the powerhouse companies like YouTube, IMAX and Google who are LMU's neighbours and collaborators. The illustration needed to radiate from this central concept of the LMU film and television programs being in the entertainment innovation epicentre of LA.